The number of people on food stamps (SNAP) in California hit 4.42 million in 2015. That's more than any other state.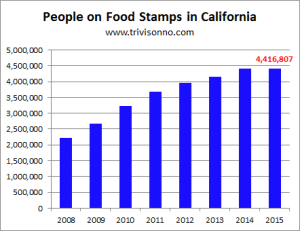 More info on the Food Stamps page.
Note to bloggers: You may use this chart on your blog as long as you include a link to this page. No hot-linking please.