A golden cross is supposed to be good news, and on the weekly chart IWM's 50-week average (red line on chart) has crossed above the 200-week average (blue line). Click chart to enlarge: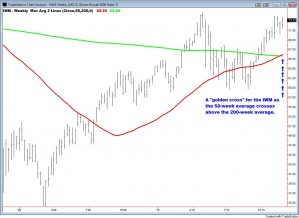 So, "what's the problem," you ask? Well, this type of cross is very rare. In fact, this is the only one since the IWM was invented ten years ago. To see more, we have to go to the long-term Russell 2000 chart: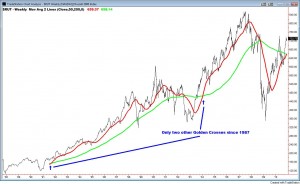 Now, let's take a closer look at those two crosses. First, the one in January 2004: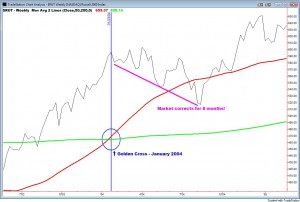 After making the cross, the market corrected until the middle of August! Things worked out a little bit better after the September 1991 cross, but the market still went sideways for three months: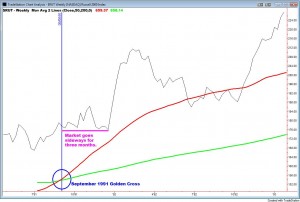 The moral of the story is that it takes a lot of work for the market to make a Golden Cross on the weekly chart. And an extended period of consolidation shouldn't come as a surprise.