Today, on the front-page of FoxNews.com, they published this lie: "Despite rapidly-rising number of food stamp recipients in the US…" See the screenshot below. The headline was for this story, which also contains the lie.
The number of food-stamp recipients is not "rapidly rising." In fact, the rolls peaked way back in December 2012, and have declined by 1.6 million since (click chart to enlarge):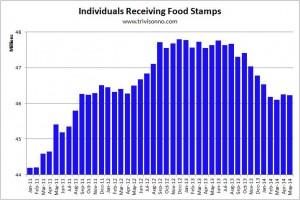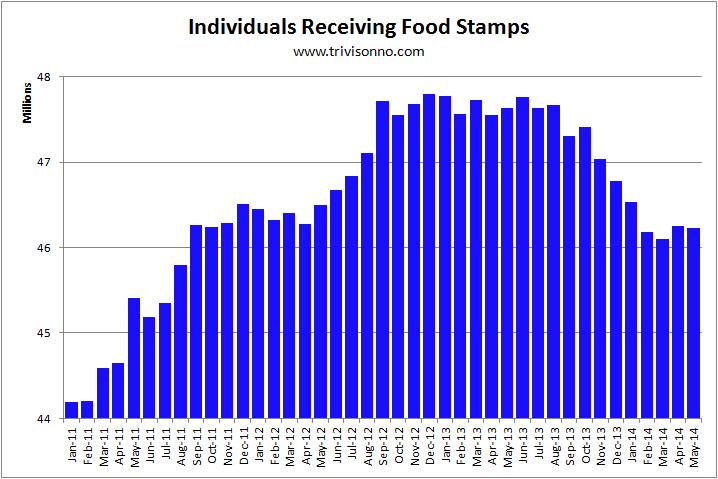 As you can see, Fox has perpetrated a blatant lie. To see more food-stamps charts, see my food-stamp page.