Good Baker has returned, and it feels like the Browns have a shiny, new elite quarterback. Everybody in Cleveland is just tickled pink at their good fortune. But some just can't wait to "fix" Baker some more. Can you imagine? People, who have no idea whatsoever as to how they were gifted with this miracle, think they can make it better.
Absurd.
It's the spring of 2019 all over again. Back then, there was nothing wrong with the Browns' passing game. Mayfield and his Bake Pack were the talk of the town after a strong finish to the 2018 season. No "fixing" was required. And then the team decided to fix it anyway.
On March 13, 2019, the Browns blew a giant hole in their o-line by sending ace guard Kevin Zeitler to the New York Giants. They also made the dubious decision to take in return a wide receiver who was being run out of town for publicly criticizing his quarterback: Odell Beckham, Jr. Freddie Kitchens was then expected to make that mess work, but could not do so.
The Browns then did the unthinkable in the 2019 season: they regressed. So, is that what you want? Regression? Because that's how you get regression; you try to fix something that ain't broke. Ideally, the Browns offense would be encased in carbonite just as it was for the playoffs. And that means NO ODELL.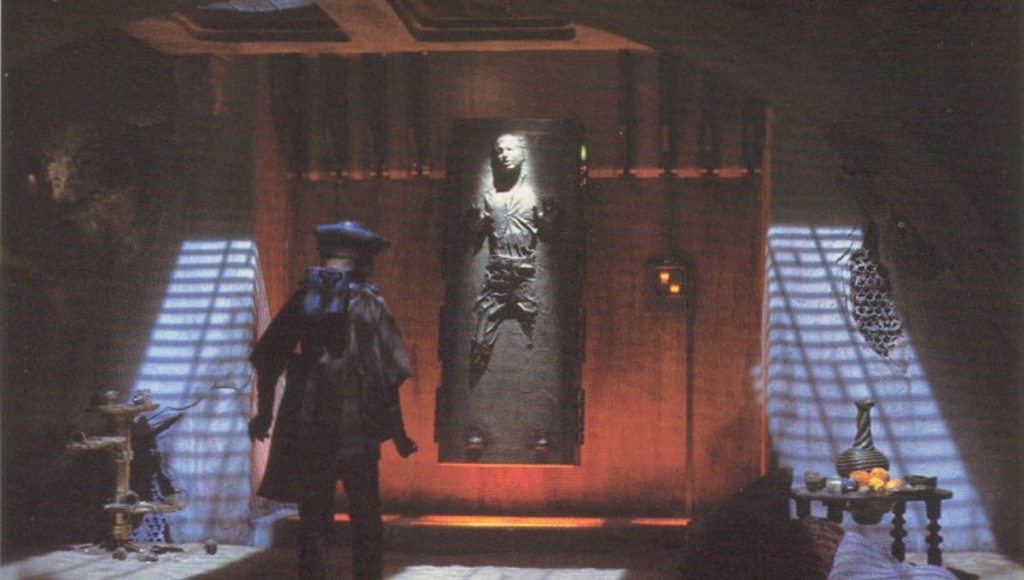 Baker, Chubb, Kareem, Hig, Landry, DPJ, Njoku, Jedrick, Bits, J.C., Wyatt, Conklin, Hooper. That's the squad; don't change a fucking thing. Don't mess with success. All the Browns need to do is put everybody on the WTP (Wyatt Teller Program) where they work hard and make themselves into elite players. And that little extra oomph will get them to the Super Bowl. Maybe you add some depth to the o-line, but the Browns should be almost solely focused on upgrading the defense.
The very dumbest idea I have heard so far is that the Browns should use their first-round draft pick on a receiver. Proponents suffer from "Tyreek Envy." But Rashard Higgins averaged 17.6 yards-per-catch against Kansas City, while Tyreek only averaged 13.8. Both Hig and Jarvis Landry lack elite speed, but still somehow manage to play at an elite level. Anybody who proposes to "fix" the Browns' passing game needs to be exiled to Toledo.
Fixing the passing game didn't work in 2019, and it probably won't work again in 2021. However, I am open to re-acquiring some former Bake Pack members who have proven chemistry with Baker. For example, Ricky Seals-Jones is on the Chiefs now, but in 2019 he had 14 catches from Baker, 10 of which were first downs, and 4 of which were TDs. And one of only 7 receivers in the league to have a higher per-catch average than Higgins in 2020 was former Brown Breshad Perriman, who is on the Jets now. In 2018, Perriman averaged 21.3 yards-per-catch on 16 receptions playing with Baker.
We already know that Baker has chemistry with Seals-Jones and Perriman, so having those two guys for depth would be amazing. There might even be some other receivers that Baker had good chemistry with back in college that the Browns can look at. Perriman is a free-agent, and the Chiefs haven't done much with Seals-Jones, so the Browns should be able to sign both of them.
Baker seems to be developing chemistry with Austin Hooper and Donovan Peoples-Jones, but as we see, it takes time and lots of reps. This is why we want to freeze them in carbonite; we have a good investment in them and don't want to start over with new prospects.
Here are my chemistry rankings with 5 being the highest score:
5.0 – Rashard Higgins
4.5 – Jarvis Landry
4.0 – David Njoku
4.0 – Kareem Hunt
3.5 – Donovan Peoples-Jones
3.0 – Austin Hooper
3.0 – Harrison Bryant
3.0 – Nick Chubb
0.0 – Odell Beckham, Jr.
I like Landry and Hig as the superstar starters, and DPJ as Baker's top protégée. Njoku made some clutch catches in the playoffs and deserves to be reinstated as the #1 tight-end. The Browns overpaid for Hooper, but the guy is talented.
Having gone through this exercise, I feel more strongly than ever that OBJ needs to be voted off the island. He is an ego guy; not a chemistry guy.
And the stakes are high, because I believe that, given high-quality prospects, Baker can manufacture superstar receivers just like the Cleveland Indians manufacture Cy Young Award winning pitchers.
You read it here first.
Note: the Browns have treated Rashard Higgins like he was gum stuck to the bottom of their shoe. Then, after a series of injuries to other receivers, Hig finally got to play and Baker made him a star.
Note: The QB/WR duo is similar to pitcher/catcher battery-mates in baseball. A QB obviously needs more than one "catcher" but the Browns should bend over backwards to keep Baker's favorite catchers on the roster for as long as possible.