On Monday, March 2, 2015, the IRS set a new single-day, withholding-tax collection record by raking in $38.02 billion from the paychecks of American workers. Take a look at the Daily Treasury Statement (click to enlarge):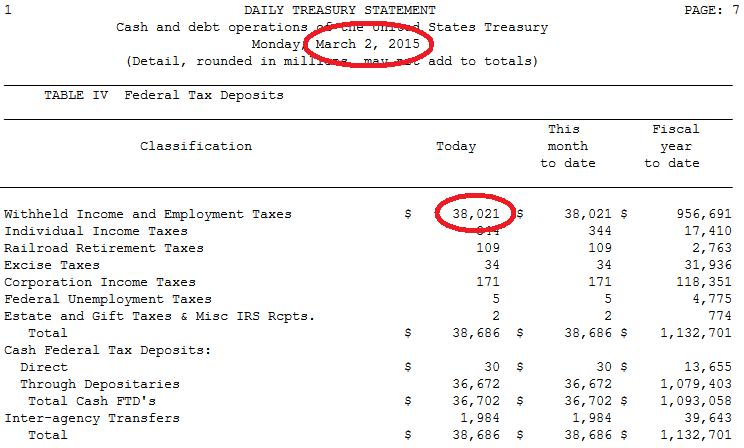 The previous record was set a year ago at $35.5 billion. See my report here. I know this is a record because I have daily data going back to 10/1/1998 in my database at The Daily Jobs Update where you can see charts of this data updated in real time.
So, does this mean that the jobs market is on fire? If you subscribe to DJU, look in your inbox for an email containing my thoughts on how the West Coast port strike, and minimum-wage increases may have affected this data.